This is our second opportunity to work with the Cape Conference where we were chosen to again bring a fresh new look to their current site.
The General Conference began a new initiative where adventist church organizations were now able to obtain a matching site theme to that of the World Church and Cape Conference wanted to take advantage of this opportunity. Since the theme was only available for the netAdventist and WordPress platform, we had to undertake the process of moving the site from tJoomla to WordPress which was not too difficult thanks to the many tools now available. Click here to see the new update.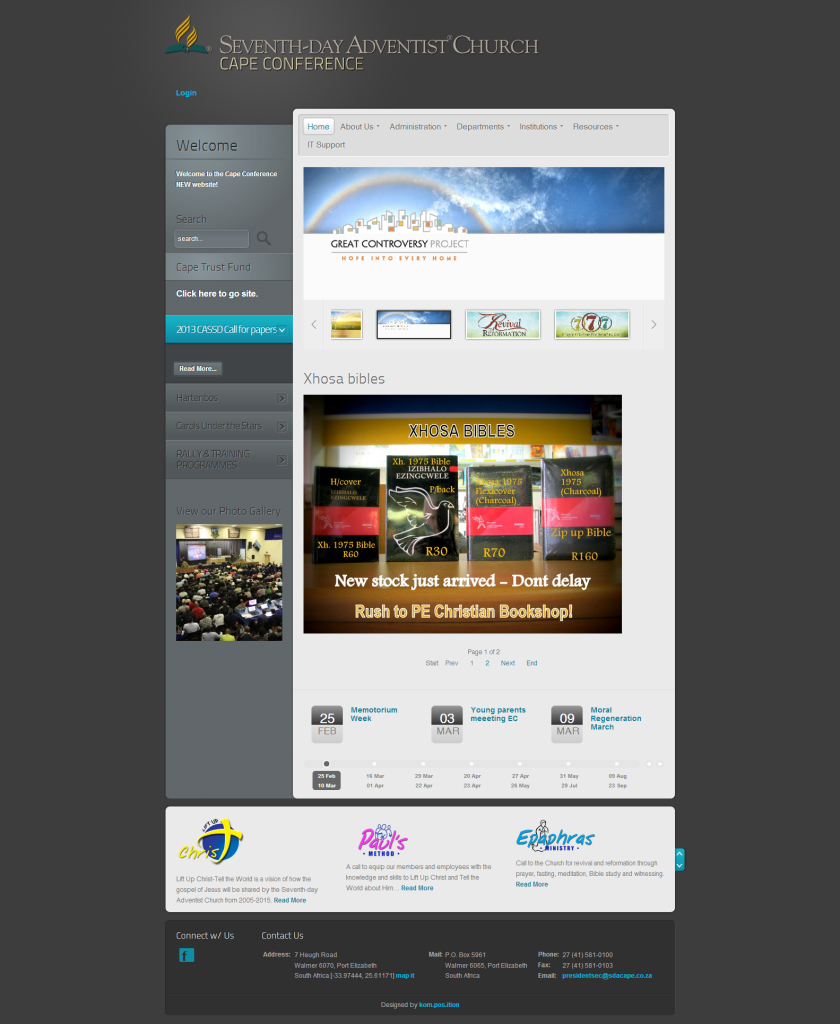 We were given the opportunity to work with the Cape Conference based in Port Elizabeth, South Africa, after communicating with them in an effort to determine the goals and impact they wanted to achieve in creating a web presence.
For their specific needs we decided to use our Template Customization package and chose a Joomla template from rockettheme.com. With their wide assortment of templates and strong functionality and flexibility we felt they were the best choice for the project and was pleased with the results. Click on the link below to view the site: